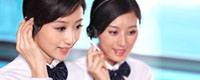 Tel: +86-571-87162537
Fax: +86-571-87162537
Mobile: +86-15868837918
E-mail: sales@aunov.com
Add: 9-1-301,Huafengju, Yongxiang Street, Hangzhou China
QQ: 2723878006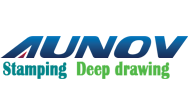 Hangzhou Aunov Tech Co.,Ltd. is a professional manufacturer and distributor of fasteners & deep drawing & stamping parts.
AUNOV FASTENERS is specialized in all kinds of Fasteners,Standard and Non- standard,such as Bolts,Nuts,Screws,Washers,Thread rods,Pins,Rivets,Anchors ect.


After many years of research and development, now we can offer a variety of high quality fasteners which include:

STANDARDS___As per ISO, DIN, ANSI/ASTM, AS, BS, JIS, Non-standard as Drawing or Samples
DIMENSIONS___M3-M100 / 3/16''-4''
GRADES___A2/304, A4/316, Gr2, Gr5, Gr8, Gr4.8, Gr5.8, Gr6.8, Gr8.8, Gr10.9, Gr12.9, Brass etc
COATINGS___Plain, Black, Zinc Plated, Nickel Plated, HDG, Dacroment etc
ITEMS___Bolts / Screws / Nuts / Washers / Threaded Rods / Anchors & Fixings / Rivets / Pins / Stainless Steel Fasteners / Brass Fasteners / Stampings / Forgings / Castings / CNC parts / Brass Fittings / Valves / Flanges / Hinges / Pipe& Tube etc.

Bolts: Hex Bolts AS1252 ANSI B18.2.1 ASTM A325 ASTM A490 ASTM A563 ASTM A307 DIN7990 DIN6914 DIN931/933 DIN960/961 DIN558 DIN601, Square Bolts BS7419, Carriage Bolts DIN603, Guardrail Bolts, Flange Bolts DIN6921, Sockets Bolts DIN912 DIN7991 ISO7380, Track Bolts, Fish Bolts, Railway Bolts, Anchor Bolts, Hanger Bolts, U Bolts, T Bolts etc.

Nuts: Hex Nuts ANSI/ASME B18.2.2 ASTM A194 2H DIN934 DIN555 DIN6915 DIN439 DIN936 ISO4032 AS1112 UNI5587, Nylon Nuts DIN985 DIN982 DIN980 ANSI, Flange Nuts DIN6923, Cap Nuts DIN1587 DIN917, Coupling Nuts DIN6334, Wing Nuts DIN315, Square Nuts DIN557 DIN562, Weld Nuts DIN928 DIN929, Slotted Nuts DIN935 DIN937, Knurled Nuts DIN466 DIN467 DIN6303, Round Nuts, K-lock Nuts, T-Nuts, Eye Nuts, Rivet Nuts, special parts etc.

Threaded Rods: DIN975, DIN976, ASTM A193 B7, Studs, 1000mm/2000mm/3000mm/3ft/6ft/10ft/12ft etc.

Washers: Flat Washers DIN125A DIN126 DIN440 DIN433 DIN7989 DIN7349 DIN9021 DIN6916 BS4320A/B/C/E USS/SAE AS1252, F436/F436M NFE-25-513 Fender Washers, Spring Lock Washers ANSI/ASME B 18.21.1 DIN127B DIN7980 JIS B 1251 AS1085, Square Washers, Tooth Lock Washers DIN6797A DIN6797J DIN6797V DIN6798A DIN6798J DIN6798V, DIN7967 pall nut, Wave Washers DIN137A/DIN137B DIN2093 DIN6319 DIN432 AS1252 etc.

Anchors: Sleeve Anchors, Bolt Anchors, Drop In Anchors, Cut Anchors, Wedge Anchors, Fishlike Anchors, Heavy Duty Anchor, Metal Frame Anchors, Metal Hit Anchors, Chemical Anchors, Hammer Drive Anchors, Split Drive Anchors, Hollow Wall Anchors, Nylon anchors etc.

Screws: Wood Screws DIN571 DIN7995 DIN7996 DIN7997 DIN95 DIN96 DIN97, Machine Screws DIN84 DIN85 DIN963 DIN964 DIN965 DIN966 DIN7985, Set Screws DIN913 DIN914 DIN915 DIN 916 DIN417 DIN427 DIN438 DIN551, Self Tapping Screws Self Drilling Screws DIN7981 DIN7982 DIN7983 DIN7971 DIN7972 DIN7973 DIN7504, Drywall Screws etc.

AUNOV DEEP DRAWING & STAMPING (www.aunov.com)
We have been providing OEM services for auto industries,Car Electrical appliances industries and air-conditioner and refrigerating system from North America,Europe,the middle East ,Asia and other countries and regions.
At present,Main equipments include 200-500 tons of hydraulic press, 5-250 tons of stamping machines,large precision CNC machines,CNC lathe and other specialized equipments.
Hangzhou Aunov Tech has more than 15 years history, now "AUNOV Brand" is well-knowing all over the world. we have our experienced tooling designers and engineering team which ensures that we can provide strong engineering ability on stamping metal parts in various industries. We also have a strict set of quality control system (ISO9001: 2000) to guarantee the quality of the products.

We wish to create a bright future together with customers all over the world based on mutual benefits. Please feel free to contact us for technical and commercial services.