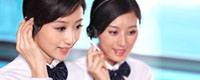 Tel: +86-571-87162537
Fax: +86-571-87162537
Mobile: +86-15868837918
E-mail: sales@aunov.com
Add: 9-1-301,Huafengju, Yongxiang Street, Hangzhou China
QQ: 2723878006


Hangzhou Aunov Tech Co.,Ltd. is a professional manufacturer and distributor of fasteners & deep drawing & stamping parts.


AUNOV FASTENERS
is specialized in all kinds of Fasteners,Standard and Non- standard,such as Bolts,Nuts,Screws,Washers,Thread rods,Pins,Rivets,Anchors ect.
[
More
]